Are you in the enchanting folklore Era? Or do you find yourself leaning more towards the passionate Lover Era? Taylor Swift, the iconic pop star, has graced us with 10 mesmerizing studio albums, each taking listeners on a unique and captivating journey. As fans worldwide celebrate the distinct Eras of each album during the thrilling "Taylor Swift | The Eras Tour," there's even more excitement to be found exclusively on Spotify.
Introducing My Top 5: Taylor Swift's Eras—an interactive and delightful experience that allows fans to curate their top Eras and share their selections with friends on social media.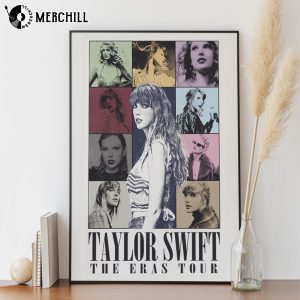 Experience My Top 5: Taylor Swift's Eras
Here's how you can get involved and create your personalized Top 5 list of Taylor Swift's Eras:
Step 1: Update Your Spotify Mobile App
Ensure you have the latest version of the Spotify mobile app (v8.8.52) installed from the App store.
Step 2: Visit the My Top 5 Website
Open the browser on your mobile device and go to https://spotify.com/top5.
Step 3: Explore Taylor Swift's 10 Eras
Discover the magic of Taylor Swift's 10 incredible Eras and thoughtfully reorder them into a visual display that resonates with you, crafting your very own Top 5 list*.
Step 4: Share Your Personalized Digital Card
After creating your Top 5 list, you'll receive a personalized digital card, inspired by the iconic "Taylor Swift | The Eras Tour" poster. Share and compare your Top 5 with friends and the rest of the world on your favorite social media platforms.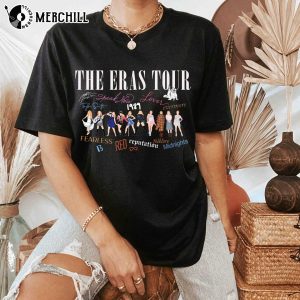 Your Top 5 Taylor Swift Eras—Personal and Unique
What makes this experience even more special is that your Top 5 Taylor Swift Eras will be tailored based on how you've streamed the star's tracks on Spotify. It's a fantastic opportunity to reminisce about the moments when Taylor's music spoke to you the most.
Join the Ranks of Other Music Icons
This isn't the first time Spotify has enabled fan engagement with their beloved artists' music. Music enthusiasts have already relished the My Top 5 experiences with other legendary musicians, including The Weeknd, Kendrick Lamar, ROSALÍA, and BTS.
Final Thoughts
Embrace the excitement and take a moment to share your My Top 5: Taylor Swift's Eras. Celebrate the magic of Taylor's music and reminisce about the wonderful memories each Era brings. With the personalized touch of Spotify's experience, your Top 5 list will undoubtedly be a unique reflection of your musical journey with Taylor Swift. So, don't wait any longer—dive in and create your enchanting Top 5 Eras now!