Rustin' In The Rain: Tyler Childers' Latest Album
Tyler Childers, the acclaimed singer-songwriter, is all set to release his new album, "Rustin' In The Rain," on September 8th via Hickman Holler Records, distributed by RCA. The album was recorded in a cozy home studio above the garage of Tyler's pedal steel player and guitarist, James Barker. Produced by Tyler and his backing band, The Food Stamps, the album features an exceptional lineup of musicians, including bassist Craig Burletic, drummer Rod Elkins, Chase Lewis on keys, CJ Cain on acoustic guitar, and fiddle/guitarist "The Professor" Jesse Wells.
Playfully Crafted Songs Inspired by Elvis
Childers shares his thoughts on the album, stating, "This collection of songs was playfully pieced together as if I was pitching a group of songs to Elvis. It includes some covers, one co-write, and some I even wrote while impersonating Elvis (albeit terribly) as I worked around the farm and my home. I hope you enjoy listening to this album as much as I enjoyed creating it. Thank you. Thank you very much."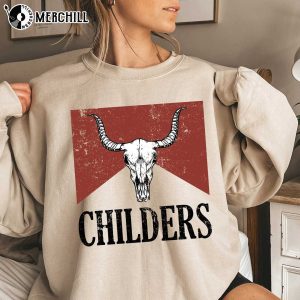 Track List and Themes
While the track list for the album has not been unveiled yet, "Rustin' In The Rain" will consist of seven tracks. Among the confirmed songs are "Rustin' in the Rain," a fan-favorite that Childers has been performing in his concerts for some time, and the Christmas song "Luke Chapter Two, Verse 8-10," which has a religious theme that some expected to be on Tyler's last album.
Love Songs and the Mule Connection
Tyler mentions that the album primarily revolves around love songs, with a unique connection to mules making numerous appearances in the lyrics. This has led to speculation that the unreleased song "Percheron Mules," a live favorite among fans, may also be included in the album. Another confirmed track on "Rustin' In The Rain" is "Barn Burner," a yet-to-be-heard song that has already generated excitement among his followers.
"In Your Love" Song and Cinematic Video
The album's announcement coincides with the release of the lead single "In Your Love." Accompanying the song is an impressive cinematic video creatively directed and written by Silas House, the New York Times bestselling author and current Poet Laureate of Kentucky, who is also a long-time friend and collaborator of Tyler Childers.
The video features actors Colton Haynes and James Scully portraying two coal miners from the 1950s who fall in love. Although the setting is in the '50s, Childers aimed for a "'90s vibe" in the video's execution. He explained that the storyline was inspired by his gay cousin, who was like a brother to him, and the video highlights the powerful message of love transcending boundaries.
The Impact of Making Political Statements
Childers acknowledged the risk involved in making political statements through the "In Your Love" video. While some artists like Margo Price and Steve Earle are vocal and outspoken in their music, there is always the concern of being dismissed or labeled as "preachy." Tyler believes that genuine and relatable storytelling is key to making a serious impact through music videos or any form of art.
The Perspective of Songwriting and Nashville
In the same interview, Tyler Childers discussed his decision not to move to Nashville and emphasized its significance in his songwriting perspective. While recognizing Nashville's role as a vibrant hub for musicians, he pointed out a disconnect between the writers and the rural setting he grew up in. He believes that some writers work within stereotypes of nostalgia without truly understanding the genuine rural experience.
Anticipated 2023 Release
With Tyler Childers at the helm, "Rustin' In The Rain" is already generating significant anticipation for its 2023 release. Despite his previous album, "Can I Take My Hounds to Heaven," fading quickly from the Billboard Country Albums chart despite its extensive 24-song track list, Tyler's 2017 album "Purgatory" continues to hold a strong position in the Top 30. As he enjoys headliner status at country festivals and boasts arena-level appeal on tour, "Rustin' In The Rain" promises to be another remarkable addition to his repertoire.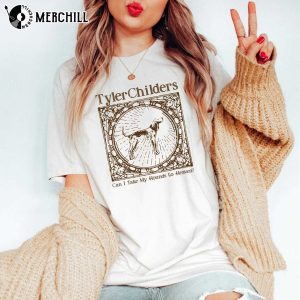 Please note: The official track list for "Rustin' In The Rain" is yet to be released. Keep an eye out for updates on this highly anticipated album from Tyler Childers.