Are Travis Kelce and Taylor Swift a Thing? In the world of celebrities, there's always room for speculation and intrigue. One such whirlwind of rumors has surrounded the alleged relationship between pop sensation Taylor Swift and Kansas City Chiefs' tight end, Travis Kelce. Let's dive into the timeline of their rumored romance, filled with hints, speculations, and even a few Swift lyrics along the way.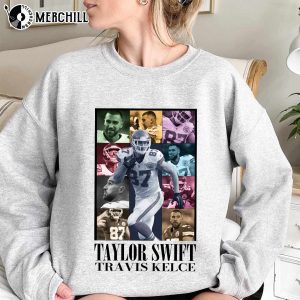 June 29: Kelce's Friendship Bracelets Begin
Is this where it all began? Kelce made a surprising move by crafting friendship bracelets for fellow NFL tight ends, taking a page out of Taylor Swift's book.
July 26: Kelce Extends the Gesture to Swift
Kelce announced his presence at one of Swift's highly anticipated concerts but missed the chance to meet the Grammy-winning star. He took it personally and decided to create a friendship bracelet with his number, subtly expressing his interest.
Aug. 5: Kelce Reveals His Celebrity Crush
Before the dating rumors, Kelce's celebrity crush was a topic of discussion. But little did he know, the answer was already out there.
Sept. 14: The Rumors Surface
As expected, with Kelce's close relationship with his brother Jason, questions arose about the two hanging out. While not confirming, they also didn't deny the rumors, leaving fans in suspense.
Sept. 17: Swift References Pile Up
Swift references began to pepper the conversations around Kelce, with commentators and fans alike making clever allusions to her lyrics during NFL games.
Sept. 21: Kelce Extends an Invite
On the Pat McAfee show, Kelce discussed the buzz around their rumored relationship, even jokingly inviting Swift to one of his games to see who could put on the bigger show at Arrowhead Stadium.
Sept. 22: Another Bracelet, Another Clue
Kelce appeared at his nonprofit charity event sporting a bracelet with "Vigilante Sh–," the title of one of Swift's songs.
Sept. 24: Swift Attends Chiefs Game
Swift took up Kelce's offer and attended the Chiefs' Week 3 game against the Chicago Bears. Dressed on theme, she cheered passionately as Kelce scored a touchdown.
KILLA TRAVVVV 🔥 pic.twitter.com/NNZtiTeIZK

— Kansas City Chiefs (@Chiefs) September 24, 2023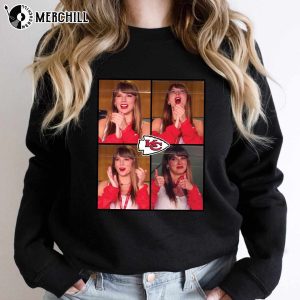 Sept. 24: Swift Bonds with Donna Kelce
Swift seemed to be fitting right in with Kelce's family, as she was seen chatting and laughing with Donna Kelce during the game.
Sept. 24: Postgame Interviews Focused on Swift
The postgame press conference shifted its focus from the game to the Swift-Kelce relationship, with Mahomes and Coach Andy Reid sharing amusing insights.
Sept. 24: Kelce and Swift Spotted Together
The first photographs of the duo emerged as they walked together post-game. Kelce, donning an outfit with "1989" in the title, and Swift in a Chiefs zip-up, seemed to be enjoying each other's company.
Sept. 24: A Getaway in Style
The couple left in a convertible, with Kelce at the wheel, after the Chiefs' victory. Kelce even rented out a restaurant for a private party with Swift and his teammates.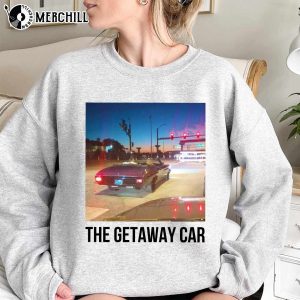 Sept. 25: Kelce's Star Shines Brighter
Following Swift's appearance at the game, Kelce experienced a surge in jersey sales, podcast popularity, Instagram followers, and increased interest in the Chiefs.
Sept. 25: Belichick Weighs In
Even New England Patriots' head coach, Bill Belichick, couldn't resist commenting on the Kelce-Swift situation, calling it one of Kelce's "biggest catches."
Sept. 26: Chiefs Games Reach New Heights
The Chiefs' popularity skyrocketed following Swift's appearance, with the Jets selling more tickets in a single day for their game against the Chiefs than they had all season.
Sept. 27: Mahomes Meets Swift
Patrick Mahomes confirmed he met Swift at the afterparty, describing her as "really cool" and respecting their privacy.
Sept. 27: Kelce Breaks His Silence
Travis Kelce addressed Swift's attendance on his podcast, reflecting on the excitement of the moment and his desire to keep their relationship private.
ATTENTION SWIFTIES: @tkelce recapped @taylorswift13's day at the @Chiefs game

"And then we just slid off in the Getaway Car." 😏 (via @newheightshow) pic.twitter.com/0YmDPe9Cyy

— NFL (@NFL) September 27, 2023
Sept. 27: Jerry Jones on the Swift Effect
Even Dallas Cowboys owner Jerry Jones couldn't help but praise Swift's impact, acknowledging her immense following and the magic of the moment.
In the world of celebrity romance, Taylor Swift and Travis Kelce's story is certainly one for the books. While their relationship remains shrouded in secrecy, their journey has captivated fans and brought a touch of star-studded excitement to the NFL. Only time will tell where this story leads, but for now, we can't help but be enchanted by it all.